Company Profile
MIND CONNECT was set up in June 2010 to fulfill the needs of people development in the business world. It has since been actively working with multi-national as well as local companies to find solutions to various business challenges in people and systems. MIND CONNECT achieves that with its clients through training, consultation and coaching.


The vision of MIND CONNECT is to become an integral part of its clients' think tank to jointly develop plans and deliver solutions with the clients' best interest in mind. As the needs of the business world evolve, we will also continuously update and develop new techniques and courses to keep our clients in the forefront of people development.


MIND CONNECT puts extreme seriousness in effectiveness and relevance and pragmatism. Hence, we measure our programs using various quantitative and qualitative measurements to ensure our services give the best value to our clients.



Trainer Profile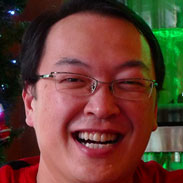 Kua Theng Hong has worked in the consumer goods industry for over 20 years. He has held various positions in the past including the positions of Commercial Director, Marketing Manager, General Manager and Country Manager.

With his extensive experience accumulated in Sales and Marketing, today Kua helps organizations fortify their sales and marketing skill sets via his company 'MIND CONNECT'. Kua works with many multinational and regional companies to improve their staff's competences ranging from key account and distributor management skills to selling and promoting skills. His clients include companies such as Beiersdorf (Nivea) personal care, Samsung consumer electronics, DKSH Malaysia and Mamee-Double Decker.


Besides training, he has also been engaged as a marketing consultant or/and a coach by reputable companies such as Jordan Asia Pacific personal hygiene, Beiersdorf personal care and Focus Point optical chain. Through his extensive understanding relating to the works of brand owners, distribution agencies and retailers, he possesses a unique capability to assist his clients to deliver desirable results in the most efficient way.

On the coaching front, Kua is also a qualified Master Practitioner in NLP as well as Time Line Therapy? and Hypnotherapy who uses proven techniques to resolve clients' challenges at conscious and unconscious levels. Developing people has always been his agenda for success for the past 20 years. Today, Kua continues to unlock the potential of his clients through coaching to help them empower themselves for greater success.


We all know that change is the only constant and change also means opportunities. Challenged with competitive markets, we as organizations or individuals need to continuously learn, unlearn and relearn to meet new objectives, new challenges and even new business models. Let Kua's expertise and experience help you realize your opportunities be it yourself or your team.


"If change is the only constant, improvement is the only answer."


Kua, MIND CONNECT